Description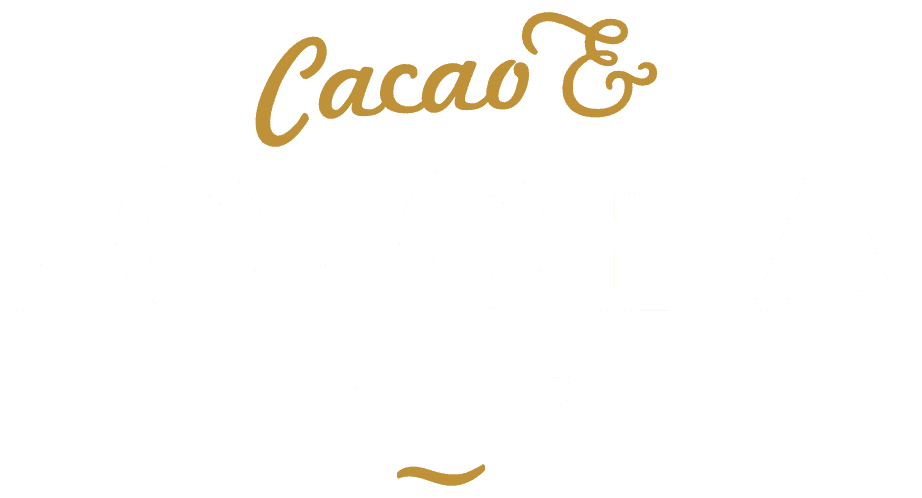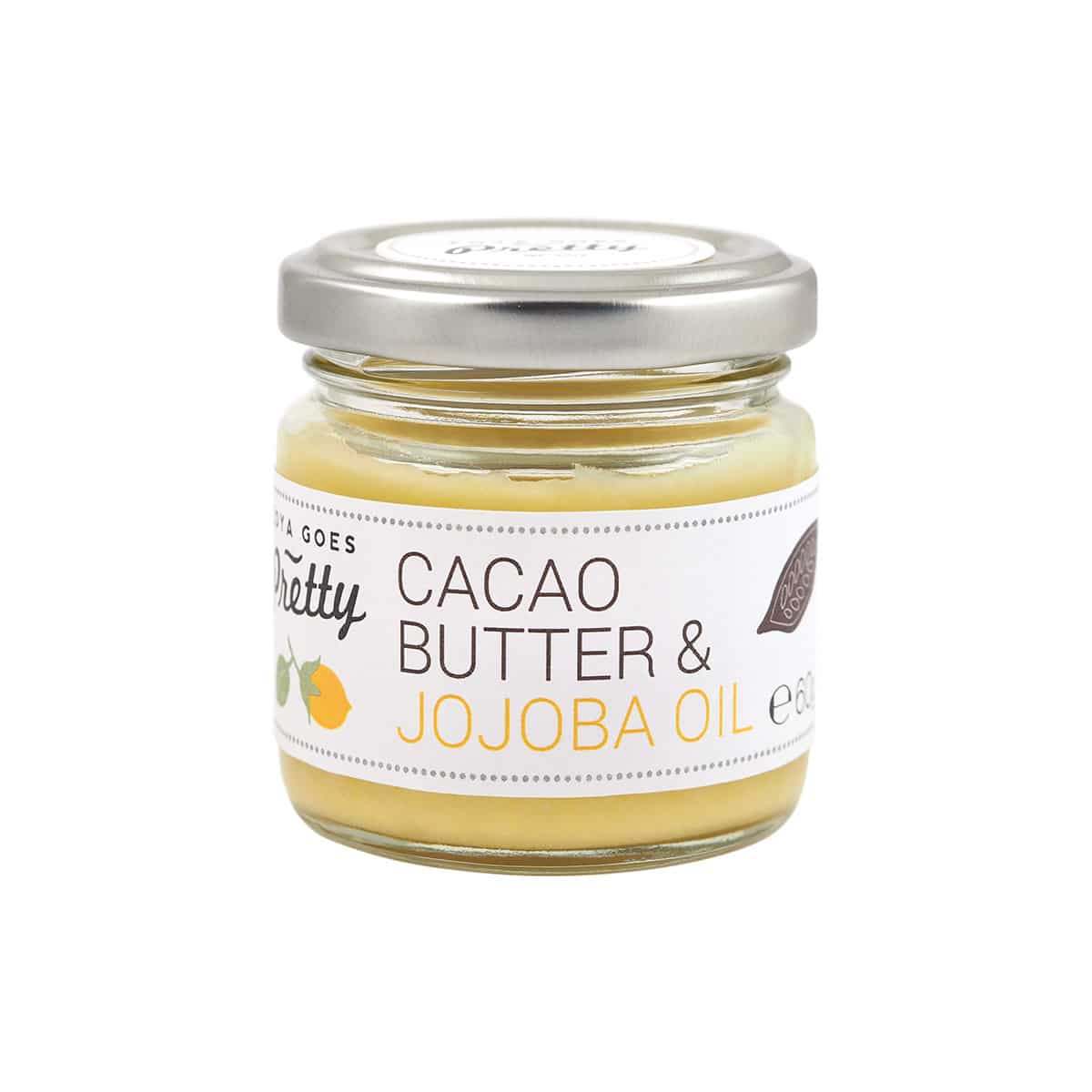 CACAO BUTTER & JOJOBA OIL
Melts on your skin!
You cannot go wrong with this combination of rich Cacao flavor and mild Jojoba Oil. Using these two will give your skin both sweet aroma and a deep hydration.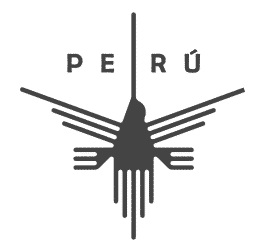 WHAT WE PUT IN
Cacao Butter and
Jojoba Oil from Perú
Cold-pressed Cacao Butter expressed from Peruvian cacao beans of the Criollo variety well known for their rich and intricate aroma.
Cold-pressed Jojoba Oil obtained from the seeds of jojoba plants, growing in the Pacific coastal area of Peru.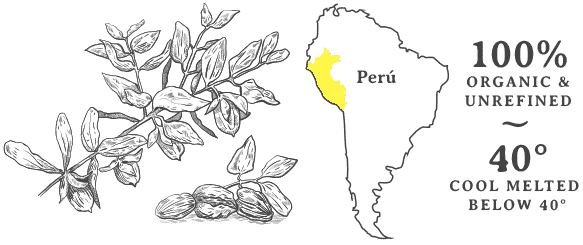 INGREDIENTS (INCI)
*Theobroma cacao seed butter (Cacao Butter), *Simmondsia Chinensis seed oil (Jojoba Oil).
*Certified organic ingredient
CONDITIONS
A jar of creamy sweetness!
Apply a small amount to the face and body.
Cacao Butter & Jojoba Oil