Description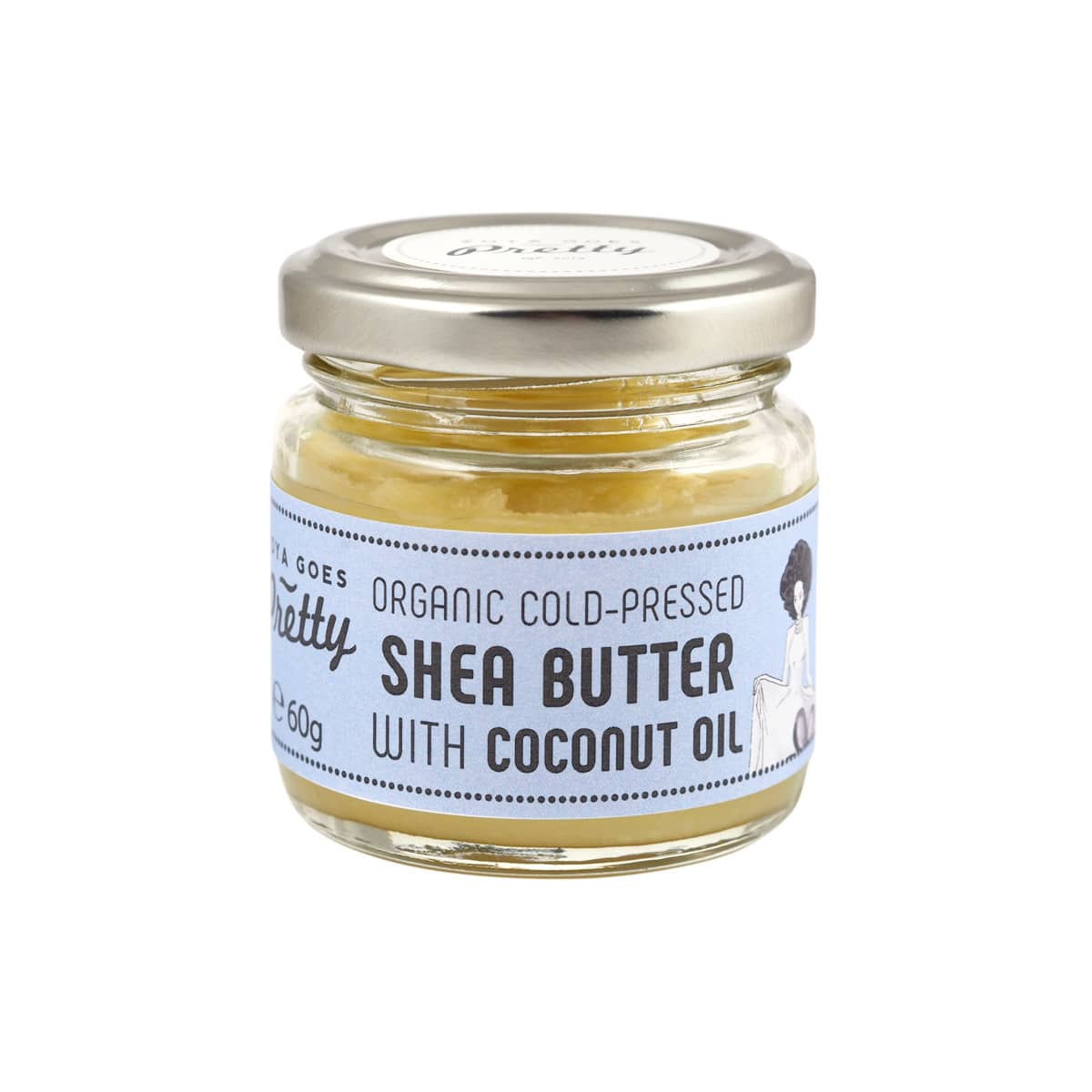 SHEA & COCONUT BUTTER
True tropical scent
with Coconut Oil and Shea Butter
We all know coconut, we have used it in one way or another. Combining Shea Butter with Coconut Oil we have created the superb moisturizer worthy even for the most heavily dried skin.

WHAT WE PUT IN
Shea Butter from Ghana,
Jojoba Oil from Perú and
Coconut Oil from Sri Lanka
Cold-pressed Shea Butter carefully expressed from the nuts of the African shea tree, thriving in the tropical region of Ghana.
Cold-pressed Jojoba Oil obtained from the seeds of jojoba plants, flourishing in the Pacific coastal area of Perú.
Cold-pressed Coconut Oil expressed from the white kernel of ripe coconuts, thriving in the tropical climate of Sri Lanka.

INGREDIENTS (INCI)
*Butyrospermum parkii ( Shea) butter, *Simmondsia chinensis (Jojoba) seed oil, *Cocos nucifera (Coconut) oil.
*Certified organic ingredient.
CONDITIONS
Excellent for whole body massage,
gives extra glide and moisture
Apply a small amount to the body.
Suitable for normal, dry, mature and sensitive skin.
Shea & Coconut Butter