Description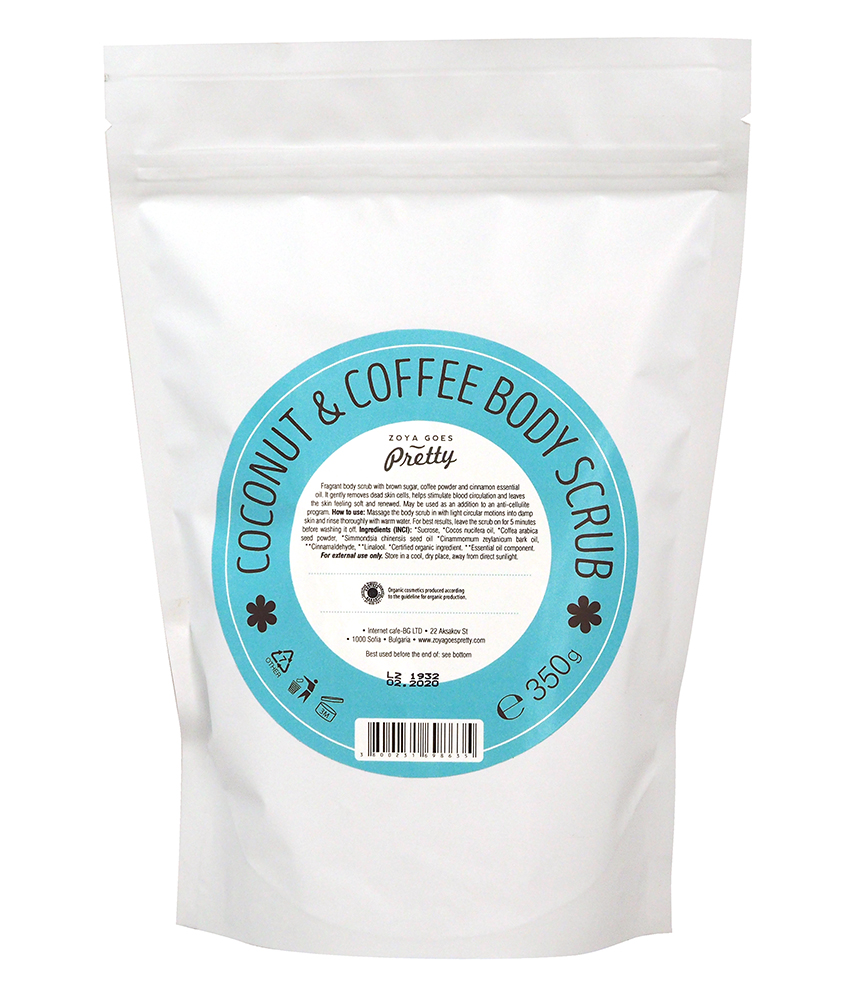 COCONUT & COFFEE BODY SCRUB
The perfect couple
The discussion if coffee is good for you, or not is so long and controversial that we wouldn't even start it… we are here only to announce you the good news – a new sweet temptation is out and we promise that it's not good for you, it's miraculous! The mixture between coffee and brown sugar is like the perfect couple, but we've added organic coconut oil and cinnamon essential oil to make that combination your skin's best friend!
INGREDIENTS (INCI)
*Sucrose (sugar), *Cocos nucifera (Coconut) oil, *Coffea arabica (Coffee) seed powder, *Cinnamomum zeylanicum (Cinnamon) bark oil, **Cinnamaldehyde, **Linalool.
*Certified organic ingredient,
**Essential oil component
HOW TO USE
Massage the body scrub in with light circular motions into damp skin and rinse thoroughly with warm water.
FOR EVEN BETTER RESULTS
Leave the scrub on for 5 minutes before washing it off, while enjoying yourself a cup of hot coffee
Coconut & Coffee Body Scrub – 350g