Description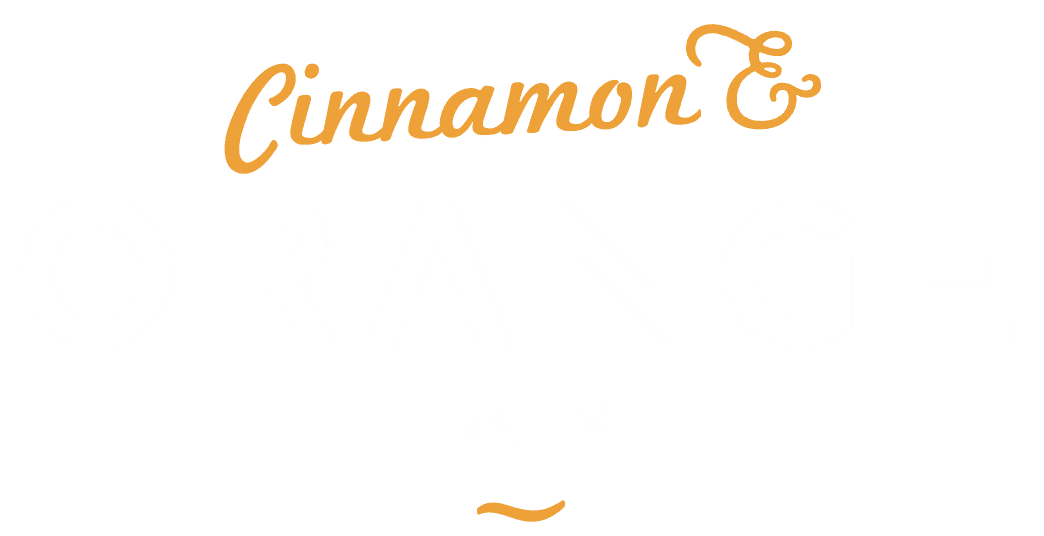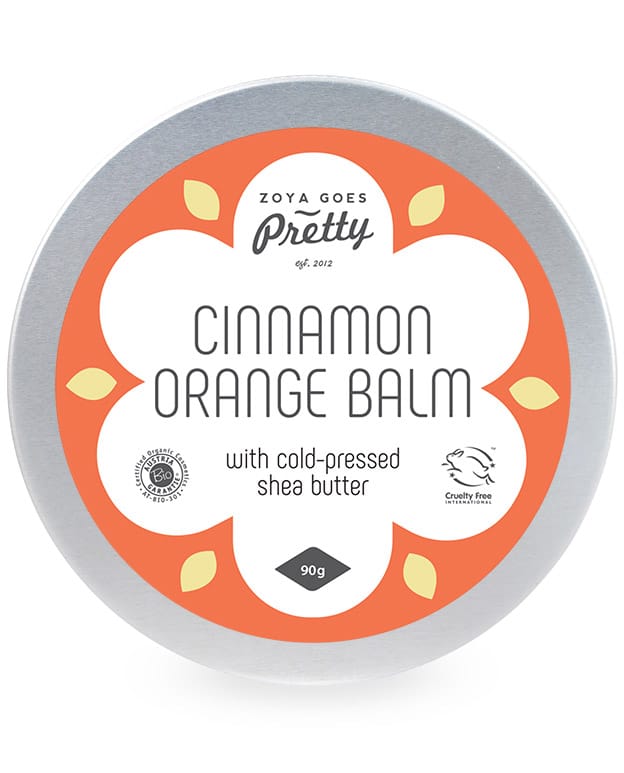 CINNAMON-ORANGE BALM
Spice your body up!
With this combination of Base and Essential Oils you will get both full body hydration from the Shea and Jojoba Oil, and a hint of mild Orange-Cinnamony aroma.

WHAT WE PUT IN
Shea Butter from Ghana,
Jojoba Oil from Perú,
Orange Essential Oil from Mexico
and Cinnamon Essential Oil
from Sri Lanka
Cold-pressed Shea Butter carefully expressed from the nuts of the African shea tree, thriving in the tropical region of Ghana.
Cold-pressed Jojoba Oil obtained from the seeds of jojoba plants, growing in the Pacific coastal area of Perú.
Sweet Orange Essential Oil is steam distilled from the fragrant peel of the popular fruit, flourishing in the hot and humid climate in Mexico.
Cinnamon Essential Oil is steam distilled in Sri Lanka from the dried bark of Ceylon cinnamon tree, also known as "True cinnamon tree".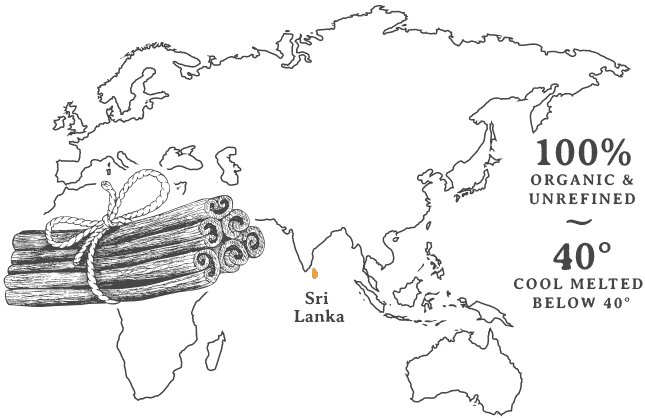 INGREDIENTS (INCI)
*Butyrospermum parkii butter (Shea Butter), *Simmondsia chinensis seed oil (Jojoba Oil), *Citrus sinensis peel oil (Sweet Orange Essential Oil), *Cinnamomum zeylanicum bark oil (Cinnamon Essential Oil), **Cinnamal, **Citral, **Eugenol, **Benzyl benzoate, **Linalool, **Limonene.
*Certified organic ingredient.
**Essential oil component.
CONDITIONS
Something moisturizing,
something sweet
Ready to use.
Simply apply on clear face and then gently massage.
Cinnamon-Orange Balm